Akira Mizutani
Violinist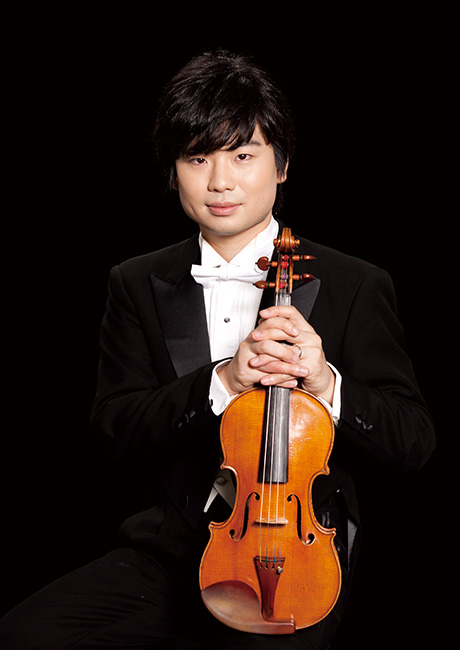 Born in Oita prefecture, Akira Mizutani began playing violin under Jiro Kimurafs tuition. He was the youngest winner at the Oita Music Competition in 1993 and f95. He moved to Indonesia and lived there for 5 years in his youth with his family, where he was privileged to take masterclasses by P.Prabowo, S.Eng, C.H.Ozim.
Back to Japan, he won the 56
th
Japan Student Music Competition in Nagoya, also became a medalist in the 12
th
Japan Mozart Competition. After Nanzan International High School, he graduated first on the list from Toho Gakuen Collage of Music, where he studied violin with Kenji Kobayashi, chamber music with Koichiro Harada, and Hakuro Mouri, and Tokyo Quartet.
While in the collage, he formed Verus String Quartet, which received scholarship from Matsuo to participate in the Summer Academy in Yale, and Norfork Chamber Music Festival, before became the first medalist, after Tokyo Quartet 38 years ago, in the Munich International Music Competition, String Quartet division.
He became the youngest leader at Gunma Symphony Orchestra in 2010. He plays in various orchestras as a guest leader, plays also in Miyazaki Music Festival, Kiso Music Festival, Saito-Kinen Orchestra, Tokyo Mozart Players, Kamakura Geijutsukan Solisten, etc.
He was awarded the 9
th
Jomo Art-Cultural Prize for his distinguished work in Gunma Symphony Orchestra.
He is now the leader in Tokyo Symphony Orchestra, and performs extensively as Virtus Quartet.
Tokyo Symphony Orchestra โ
http://tokyosymphony.jp/